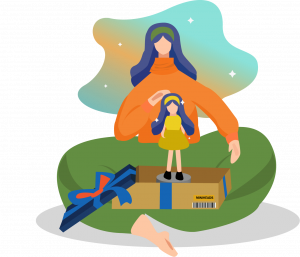 There are innovators, there are entrepreneurs and then there are ideators. We are ideators. We believe in ideas and enjoy the process of turning an idea into reality. We are a bunch of close friends separated by our subject expertise but glued together by our desire to deliver joy to people.
Bobbleheads was one such idea that popped up and we realized how cool it would be to have a miniature version of your loved one staring at you from your desktop or a bookshelf.  And that thought was enough to wake up the 'ideators' inside us. After plenty of sleepless nights, lengthy discussions, enormous brainstorming sessions, and some actual fieldwork we finally had the first Bobblehead in our hands.
Just touching that tiny object and feeling the warmth behind it made us believe that others will love it too as the clichéd saying goes, then there was no looking back.